Florida based P&C insurance company trading at a 30% discount to book value of $13
Heritage Holdings (HRTG) is selling off on the Hurricane Irma headlines. The shares are now trading at $9, a 30% discount to book value of $13. The market has dumped the entire group, including peers: HCI Group (HCI), Federal National Holding Company (FNHC) and Universal Insurance Holdings (UVE). In the weeks prior to Harvey and Irma, HRTG shares were being sold off on dilution concerns after the announcement of a very good acquisition.
$1.75 billion of reinsurance coverage greatly exceeds claims likely to be paid out for Irma
Heritage has $1.75 billion of reinsurance, which greatly exceeds losses to be expected. Management noted that Hurricane Andrew would have created a loss of $813 million. As of 9/8/17, Irma is a category 4. Per my conversations with management, it is models project a worst case of around $1 billion in damages, well within the $1.75 billion thres hold covered by reinsurance.
We have approximately $1.75 billion of first event reinsurance in Florida. To put this amount in perspective, Hurricane Andrew, a powerful category 5 hurricane that struck southeast Florida, is estimated to produce a gross loss on our portfolio of $813.1 million. Furthermore, our reinsurance models provide that even after enduring a Hurricane Andrew loss, Heritage will only have exhausted approximately 30% of its catastrophe reinsurance. Management press release September 2017
Projected loss from Irma is $20 million deductible, will be offset by in house contracting
Management has cut their retention aka deductible down to $20 million, from $40 million. The most likely losses from Irma will be $20 million, with the balance paid by reinsurance. As of June 30, 2017, Heritage had $189 million of statutory surplus, plenty to cover a $20 million loss.
We believe that our reduced exposures, our decision not to write flood insurance, our conservative retention of only $20 million, and our decision to purchase multi-year catastrophe bonds as a hedge against reinsurance rate increases will yield impressive dividends for Heritage if Irma impacts Florida. Management press release September 2017
Around 录 of Matthew claims were handled by Heritages in house contractors. For Irma claims, Heritage will service many of the claims the same way. Heritage will be billing reinsurance companies, and also charging surge pricing with post hurricane peak demand. This should offset a large portion of the $20 million loss.
Furthermore, our unique vertical claims model gives Heritage an additional resource to service claims. Heritage has a water mitigation division and a full service construction division that will allow us to service thousands of damaged homes. During Hurricane Matthew, our mitigation and repair divisions performed services for approximately 25% of our claims. We expect the opportunity will be substantial if Hurricane Irma makes landfall in Florida." Management press release September 2017
Irma will hit Tri-County, where Heritage stopped doing new business in 2016 because of AOB abuses
Since 2016, Management has been aggressively reducing net exposure to the Tri-County area to reduce losses from fraudulent Assignment of Benefit AOB claims which plagued this area. This happens to be where Irma is expected to hit. On a pro-forma basis, adjusting for the acquisition of NBIC, total insured value in the tri-counties is 7% of the total book.
"Since 2016, we have been strategically reducing exposures in Southeast Florida, which is a contrarian approach compared to many of our peer companies who have been actively writing business in Miami-Dade, Broward and Palm Beach counties. Our prudent underwriting actions have not only stabilized our attritional loss ratios, but also have resulted in a reduction of Total Insured Value in excess of $7 billion year-over-year in Southeast Florida Management press release September 2017
Additional AOB Background:
Top Florida Stories of 2016: The AOB 'Insurance Crisis'
Special Report: Execs Warn of Impending Florida Market Crisis Over Water Loss Claims
Irma is a long term positive, because diversification from NBIC offers lower reinsurance rates
Heritage announced a transformative acquisition last month, which greatly diversifies the company into the north east in NY, NJ, CT, RI & MA. The pro-forma company will be 55% Florida and 45% other. The geographic diversification will offer Heritage lower reinsurance premiums than peers. Post Irma, the acquisition becomes even more accretive, with greater savings on reinsurance.
We believe the NBIC acquisition will be a transformational event for the company with far reaching impacts on the company and will produce a significant accretion to earnings with little to no dilution to shareholders. The pending transaction has several key features. We expect the combined enti ty will increase our gross written premium by 50% to more than $900 million annually. Heritage will immediately become a super-regional carrier. We expect the combined organization will generate approximately 55% of revenue from Florida and 45% of revenue from other states. The consolidated organization will be the most diversified of the Florida super regional carriers and the spread of risk throughout the Southeast, Northeast and Hawaii results in significant catastrophe and income hedges that are truly unique among our peers Management per 2Q17 Call
Chairman and CEO, Bruce Lucas owns 75% of his net worth in Heritage shares, and has personally bought back $2 million in the past 9 months. Bruce is very bullish on this transaction; the deal was a work in progress since 2014. The stock dropped after the acquisition on dilutive concerns, with the issuance of 3M new shares for the deal & a $125 million 5.875% bond which converts at $14.92
"We believe th e NBIC acquisition will be a transformational event for the company with far reaching impacts on the company and will produce a significant accretion to earnings with little to no dilution to shareholders. Management per 2Q17 Call
Key Risk Hurricane Irma and possibly Jose destroy Miami Dade County & bankrupt Heritage
The reinsurance program for Heritage is similar to a condom, with Category 5+ hurricanes representing an HIV positive partner. There is a possibility that claims exceed the $1.75 billion threshold supported by reinsurance, which would wipe out all of the equity from Heritage and bankrupt the company. With Harvey still in the headlines, and Irma making even more dramatic headlines, the market is already assuming there is a strong likelihood that Heritage will be wiped out and the reinsurance floodgates will be overwhelmed.
Conclusion
Heritage has attractive risk reward at current valuations, at a 30% discount to book value. While it is true that the company will be paying out substantial premiums, the most likely loss to the company will be around $20 million, 70 cents per diluted share. In response to fraudulent AOB claims, the company has been trying to re duce exposure to the geographies exposed to Hurricane Irma. The company will offset the $20 million in losses when they deploy their in house contractors, which will be billed at peak pricing to their reinsurers. After the acquisition of NBIC is completed, the company will be much more diversified; with total insured value in the tri-county areas will 7% of the book.
Disclosure: I am/we are long HRTG.
I wrote this article myself, and it expresses my own opinions. I am not receiving compensation for it. I have no business relationship with any company whose stock is mentioned in this article.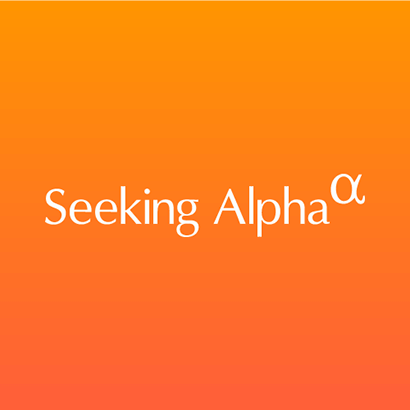 About this article:ExpandTagged: Investing Ideas, Long Ideas, Financial, Property & Casualty InsuranceWant to share your opinion on this article? Add a comment.Disagree with this article? Submit your own.To report a factual error in this article, click here